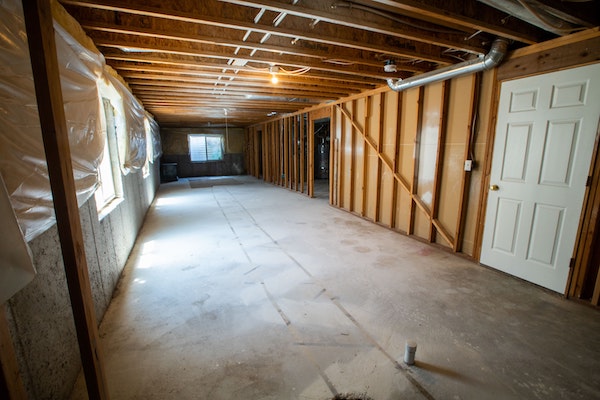 Have you been dreaming about finishing the basement in your home? While the personal benefits you can expect to experience after doing so are surely great, the boost to your home's value cannot be overlooked. Here are five ways that finishing your basement can increase the value of your property.
Buying a house with an unfinished basement is a great way to save some money. On the flip side, selling a home with a developed basement is a great way to increase the amount of money you can get for it.
If you purchased a house with an unfinished basement and are still on the fence as to whether you should develop it, whether for personal or monetary gain, here are the top five ways a finished basement can boost the value of your home.
Our Calgary Reno Company Provides Exquisite Interior and Exterior Renovations
Renovating the interior or exterior of your home is a great investment that will increase the value of your property by improving its overall appeal. At our Calgary home renovation company, we work hard to create interior and exterior renovations that combine quality and style with affordability and convenience.
Whether you're just looking for new eavestroughs or a whole new kitchen, we have you covered!
Contact us today to book your FREE consultation, and let's get the ball rolling on your next home renovation project.
1. Extra Bedroom(s)
Depending on the size of your basement, you can add an extra bedroom or two down there which significantly increases the amount of money you can ask for when listing your house. If your house currently has three bedrooms and you can turn it into a four or five-bedroom home by developing the basement, your property will appeal to a larger group of buyers as well.
2. An Extra Bathroom
Sticking along the same lines, most basement developments include the addition of an extra bathroom. While it can cost a bit more to outfit a full bath down in the basement due to the plumbing work that is required, it can be well worth it once the time comes to sell your home. This is especially true if your house currently only has one bathroom, as a two-bath home is much more appealing to buyers.
3. A Great Return on Investment
While you will never get all the money that you spend on a renovation or remodel to your home back, developing your basement will at least give you one of the highest ROIs out of all home renovation projects. Typically, homeowners can expect to receive around 70 to 75 per cent of what they put into finishing their basements. That means if you spend $30,000 developing it, you can expect your home's value to increase by about $21,000 to $22,500.
4. You Can Turn Your Home Into an Income Property
If you have a walkout basement, then you have the ideal layout for a basement suite that can be turned into a rental property. Here in Calgary, the city has made developing and renting these sorts of units out much easier in recent years. Even if you just plan on flipping the home soon, putting a secondary or in-law suite into your house will help attract specific buyers who are on the hunt for such properties.
5. More Livable Space
While the additional square footage you add to your home by developing its basement technically can't make its way onto the MLS listing when you put your home up for sale, buyers will undoubtedly see the value in it. All the extra usable space will help persuade potential buyers, especially those who have no desire to take on a basement development project and are looking for the most turn-key home on the market.
While developing your basement is a big undertaking, the boost it can provide to your property's value is undeniable. Ideally, you would finish your basement well before you plan on selling your home. That way you can enjoy all the benefits of having a finished basement for a good period of time, while still reaping the resale rewards later on.
Should you have any questions about basement development in Calgary, or would like to get a free quote, be sure to contact us today.
Let's Craft Your Vision
Tired of searching through renovation contractors in Calgary? Contact our home renovation experts to book a FREE consultation or get a quote if you know exactly what you want and need experienced and affordable contractors that you can trust to make your vision a reality.